How to inflate the container inflatable bag
How to avoid the collapse of goods in containers?
Generally, it can be solved by using kraft paper inflatable bags. Next, I will teach you how to inflate container inflatable bags and what the detailed process is.
Step 1: we first need to equip an air compressor, or if conditions permit, pull a gas pipe from the workshop to the container where the products are to be loaded, and then the gas pipe and the inflation joint can be connected.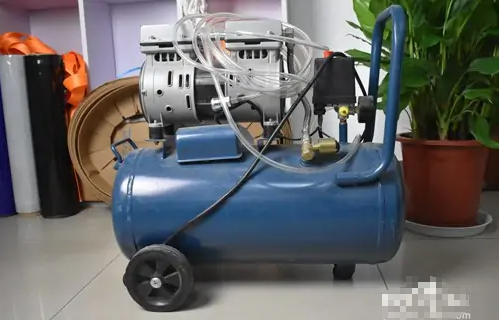 Step 2: when we need to fill the inside of the container with kraft paper inflatable bags, we first measure the filling gap between goods outside the container, and then fill the kraft paper inflatable bags with 70% to 80% air before loading into the container, which can greatly save the packing speed.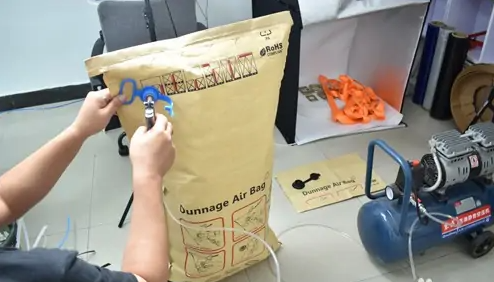 Step 3: inflation details of container inflatable bags
(1) First retract the buckle at the air pipe interface
(2) Put the inflation connector into the air pipe mouth, loosen the buckle of the air pipe interface, and make the inflation connector and interface stuck.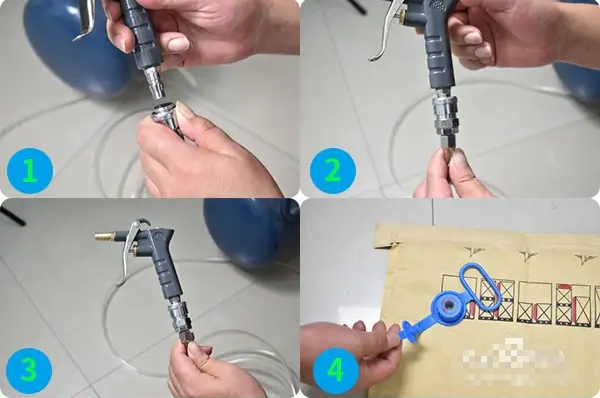 Step 4: when the container inflatable bag is inflated and filled into the gap, it is also necessary to pay attention to whether there are sharp places in the cargo packaging, such as the corners of the wooden pallet and the corners of the wooden box. In order to prevent the sharp parts from damaging the container inflatable bag, corrugated cardboard or other flat plates can be added on both sides when filling the gap.