What are the functions of inflatable bags?
Are you still looking for cushioning products in 2021? Are you still looking for products that can reduce product breakage caused by collision during truck transportation? You can try the container inflatable packaging bag independently developed and produced by our company. This product is mainly aimed at trucks, trains and long-distance transportation to prevent damage caused by cargo collision. The effect of using container inflatable bags is very good, If you are interested in this inflatable bag of our company, you are welcome to consult and negotiate cooperation business. Our price is fair and reasonable, and our quality is stable and reliable. We are all made of brand-new kraft paper bag PE bag, which has strong pressure resistance and can be used repeatedly.
Specification for inflatable bag:
Product Name: filling bag, container inflatable bag
Brand: kbqpack
Origin: Bao'an District, Shenzhen
Size: 500*1000800*12001000*18001000*20001000*22001000*2400
Pressure: plane pressure test (8 tons)
Material: pe+ woven bag + kraft paper (three in one)
Packing: 50 pieces in one package
Quantitative: more than 100 pieces of free inflation tools for each order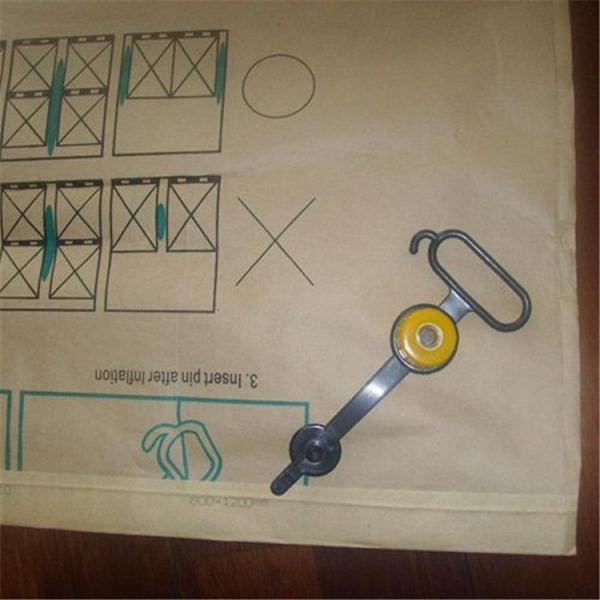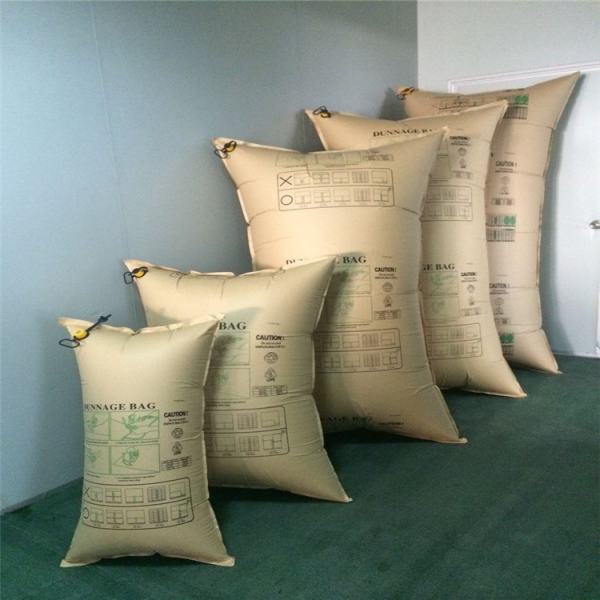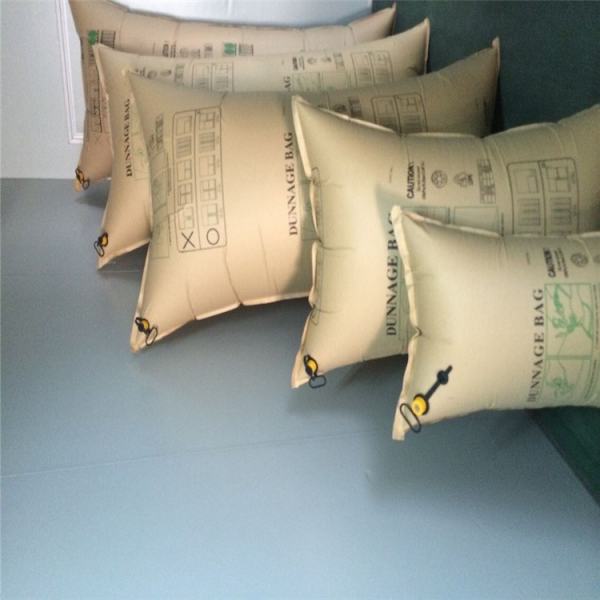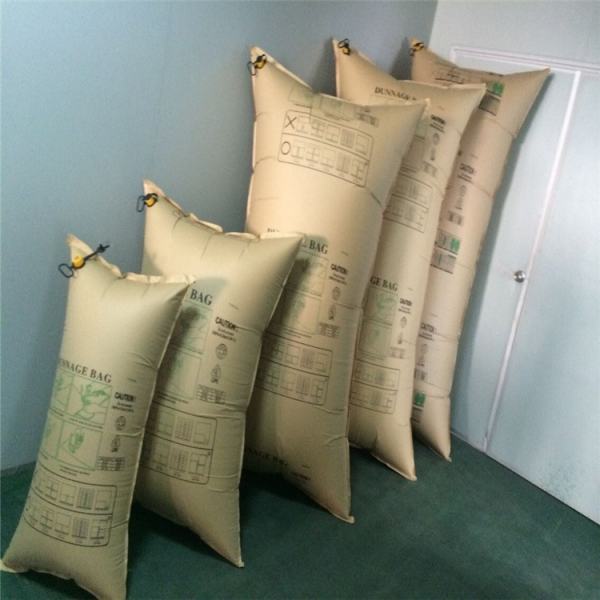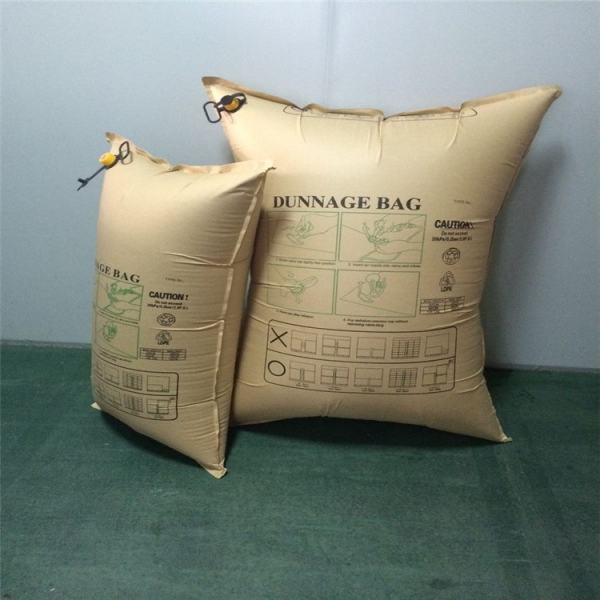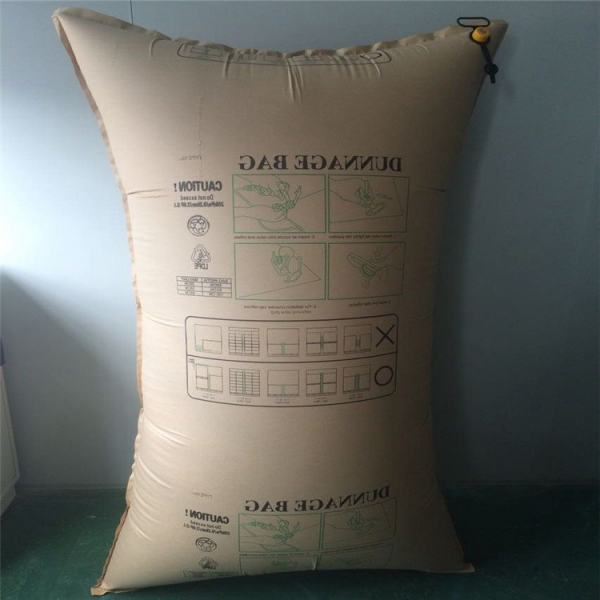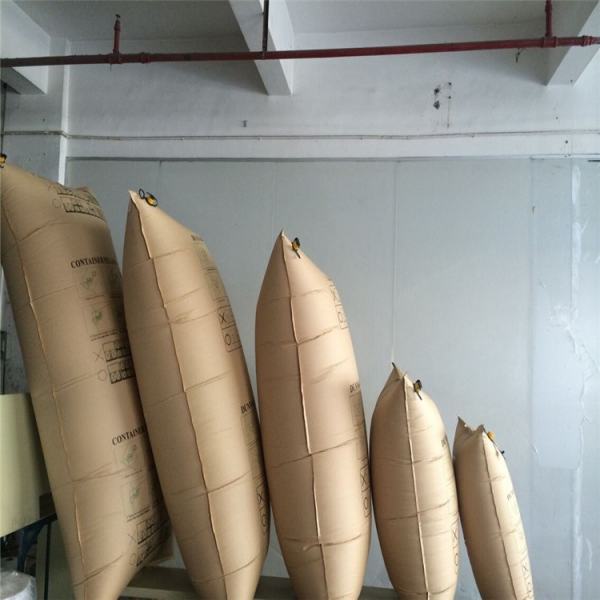 hy more and more people choose inflatable container bags:
1. Inflatable bags were relatively new products in the early 2000's. Now it can be said that as long as they are used for transportation of export goods, domestic transportation and long-distance transportation, they are basically inseparable from filling containers with such inflatable bags to ensure that the goods will be damaged due to bumps during transportation.
2. So now transportation enterprises basically know that the container inflatable packaging bag is a cushioning product. An inflatable bag costs only tens of yuan. It takes about 9-12 to fill a 24 foot container truck. The total cost is about 400-500 yuan. However, it can ensure that your goods will not damage the products due to bumps on the road. That is why more and more customers in the market choose to use inflatable bags.
How to select the size and material of container inflatable bags:
1. First, let's talk about how to choose the size. The standard size of inflatable bags is about 5-7, but many customers don't know how to choose the size suitable for their products. Here aolipack will give you a detailed answer about how to choose the size of inflatable bags suitable for your own products. First, please understand the height of your goods and the space range you need to fill, so you can choose the size of inflatable bags. For example, your product is 130cm high, The middle gap is about 10cm, so aolipack suggests to select 120cm inflatable bags. It should be noted that the inflatable bags must be shorter than the goods before they can be used.
2. For the selection of inflatable bags, some people only look at the price of inflatable bags, but you know the structure and material of inflatable bags. A standard inflatable bag needs three materials (kraft paper PE bag woven bag) to be woven bag materials. Therefore, if any of the three materials is produced with inferior materials, the pressure resistance must be very poor. Therefore, we suggest that users should pay attention to quality when selecting inflatable bags.
Whether the container inflatable bag is delivered after inflation or inflated by the user:
1. Some new users don't know whether to send the inflated packaging bags by the manufacturer or by themselves. Aolipack will explain in detail to the majority of users here. First of all, the container inflated packaging bags you buy must be sent to you when they are not inflated. If you send them again when they are inflated, no matter how large the truck is, it can't fit several inflated bags. Do you think so? It's more convenient and scientific to use the inflated bags on site.
2. When using this container inflatable bag, please provide your own air compressor (air compressor equipment for short). It is recommended that the equipment can be moved to the loading and unloading platform. After the pallet with pallet is loaded, put the empty bag into the space between the pallets, and then use the air compressor pipe to insert the inflatable bag into the inflatable bag to start inflating the bag until it cannot be moved up and down between the inflatable bags. This is a more scientific way to use the container inflatable bag.